---
Our History
Forged in the foothills of the Allegheny Mountains, the MCI Construction Group as it is known today was founded in 1946 under its original name, Sandy Creek Fuel Company. It was founded by Edward Boyle, who was born and raised in a small mining camp now called Everson, Pennsylvania, along with his son, John P. "Jack" Boyle, upon Jack's return from service in the South Pacific in World War II. The Company started with one underground coal mine in Monongalia County, WV, hand- loading the Pittsburgh Coal Seam onto pony-driven rail cars. In retrospect, their collective beginnings did not come easily but their successes have thrived to this day — nearly 70 years later.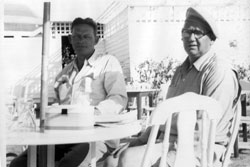 Edward Boyle began his career from meager and humble beginnings. The son of Irish immigrants from Armagh, Northern Ireland, he began working at a very young age. He and his family were faced with scrambling to earn a living during the Great Depression, like many others in Southwestern Pennsylvania. Work dried up and many mines closed around their home, so Edward migrated south to Morgantown, WV, with the hope of a better life for him and his family in the early 1930s.
After working underground for several years in the Morgantown area, Edward decided to pursue the American dream. His vision was to start his own company, an executed vision which lives on to this day. Edward began collecting iron scraps in the evenings after his shift during the week and on weekends. With the proceeds of his hard work, he purchased his first timber tract on Summit Mountain south of Uniontown, PA. There he harvested timber to provide underground cribbing blocks for local US Steel Mines in Pennsylvania and West Virginia. Finally, after all of his hard work and dedication, his dream became a reality: with the proceeds of his timber sales, Edward Boyle purchased his first seam of coal reserves.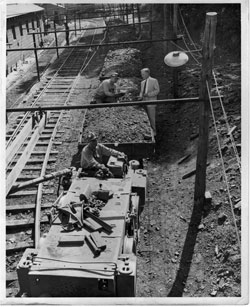 Sandy Creek Fuel was formed in 1946 to mine the Boyles' first coal reserves. On November 12, 1946, Sandy Creek Fuel purchased its first piece of equipment, a New GK 105 Ingersoll Rand Compressor from Rish Equipment Company in Clarksburg, WV. The company successfully underground mined its first tract of coal via hand loading small, pony-driven railcars throughout the late 1940s. In the early 1950s, Edward and Jack continued to underground mine the Pittsburgh Seam in Monongalia County as well as the Upper Freeport Seem in Preston County, WV. With the Albright Power Plant opening its doors in the mid 1950s, it unlocked various opportunities for local coal operators in the region, spurring the company's advance into mechanical mining and in multiple operations. They also submitted the low bid and performed the first ash refuse haul from the local Albright Power Plant, noting the Company's first avenue of diversification.
Life as a small coal operator proved to be rough in the late 1940s and early 1950s in the Appalachian Coal Basin, with a low local market demand. Eventually, Edward and Jack got their first true opportunity at measured success: a deal with Potomac Edison Power Company in which they negotiated a small contract to deliver coal to a power plant opening across the border in the State of Maryland. Unfortunately, shortly after the deal's consummation there was a strike at the plant and the company could not deliver coal across the picket line. The strike loomed for over a month, coal was sitting at the mine awaiting shipment, and the outlook for the newly formed company seemed dire at best. Potomac Edison at one point told Ed and Jack that they could sell the coal elsewhere if they had a buyer, but Ed and Jack were adamant that they made a deal on a hand shake and they would hold the coal for the power plant as long as possible. The strike soon ended and Potomac Edison rewarded the company with a 30,000-ton coal contract, one of the largest contracts for a small coal operator in West Virginia at that time.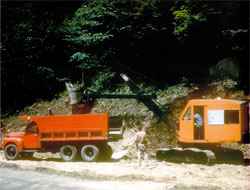 Sadly in 1962, Edward Boyle, our family patriarch, passed away from the stress, strain, and rigors of hard work in building a better future for him and his family. His son, Jack Boyle, took over the family business aided by his brother-in-law, Brooks Smith. The ebb and flow of the coal business plagued Jack Boyle in his early years at the helm, so he sought diversification of the family business as a means of bridging harsh times with consistency.
The company continued underground mining operations through the next two decades while commencing surface mining operations in the Bakerstown Coal Seam in the 1960s. They also mined limestone in the 1960s and 1970s in Preston County, WV. The family business operated under several different names during that time period, including Reliable Coal Company and Lewis Coal & Coke. Through good times and in bad, the family business slowly but surely began to etch itself into a source of pride.
In late 1971, Reliable Coal Company sold all of its underground coal operations, retaining just one surface mining operation. Brooks Smith left the company, leaving Jack and his oldest son, William, working in the small family operation that remained to maintain and build upon what was left. Shortly after the sale, Preston Contractors, Inc. was formed in 1972. Preston Contractors originally performed asphalt paving and penetrated shoulders on the new Interstate Highway System being constructed in North Central WV on I-79 and I-68 for companies such as JF Allen and SJ Groves. It also performed public works projects for local towns and municipalities.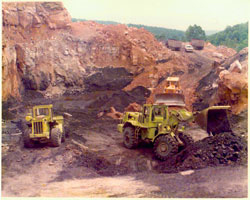 In 1974, the company commenced deep mining operations once again as Viking Coal Company and mined through 1990 in Preston and Monongalia Counties. In the early 1980s, the company teamed with John Hardesty and formed Mohegan Mining and deep mined coal in Monongalia and Preston Counties. The company also contracted Patriot Coal Company to surface mine coal reserves in Pisgah, WV, in the 1980s. Concurrently, REPCO (Road Excavation and Pipe Company) was formed in 1974, performing roadway excavation and utility and maintenance work on WV Department of Highway projects. Mountaineer Contractors, Inc. was purchased in 1985 for a power plant contract with Allegheny Energy and other utility contracts.
Throughout the 1970s, the coal company operations conducted business primarily with US Gypsum located in Alpena, Michigan, and with various local power plants. In the 1980s coal contracts broadened to shipments to the TVA (Tennessee Valley Authority), Rivesville Power Plant, and overseas to Taiwan via rail and port facilities in Philadelphia, PA. This, coupled with private, public, and utility construction projects, showed that the company had diversified well and flourished exponentially.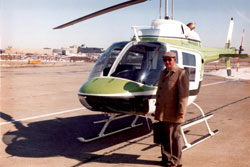 During this time period, Jack's oldest son, Bill, and his youngest son, Ed, both graduated college and joined the family businesses — Bill in 1972 and Ed in 1985. Towards the mid 1980s, Jack slowly transitioned the company into their hands as he removed himself from the daily operations, remaining as chairman of the board until his death in 2003.
Jack's sons, Bill and Ed, were faced with rough times in the late 1980s through early 1990s when all mining operations ceased in 1990. Effectively, both men were faced with making all subsidiary operations, primarily road construction endeavors, the focal point to which futures generations might build upon. They made interstate paving their mainstay throughout the 1990s into the 2000s while the WVDOH resurfaced their antiquated concrete interstate system with state-of-the-art Superpave asphalt.
Additionally, they also owned and operated Reliable Peat Company in Orlando, FL, from 1987 to 1999 — the second-largest peat producer in the state of Florida. Starting in the the late 1980s and continuing into the early 1990s, Bill and Ed constructed many real estate developments in and around Morgantown, WV. Most notably, in 1993, Preston Contractors, Inc. began performing coal-related, above ground support work — a pivotal role and task our company performs to this very day with steadfast knowledge and expertise built upon the base of which our company came to be known.
Given the trials and tribulations of everyone's hard work and dedication over the years, success has come at a price — in other words, it certainly has not come easily. Determination and diversification have remained at the forefront of the family's quest for success, with interests lying in real estate, timber, coal, utilities and construction. Presently they lie in heavy highway construction, contract surface mining, asphalt paving, trucking, airport construction, coal support work, contract labor, utility construction in the energy sector, real estate development, oil and natural gas development, and venture capitalism.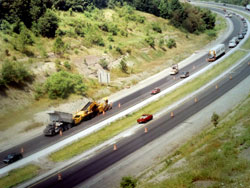 Our family business has had many success stories, most notably a gentleman by the name of Romildo Vanin. An Italian immigrant who migrated to Preston County via Venezuela and Canada in 1949, Romildo was noticed by Edward Boyle while working in a Masontown, WV, bar in 1950. Edward told him he had a job opening for him the next day if he wanted a chance to better himself.
Edward decided Romildo was too hard to pronounce, so he just called him Mike. "Mike" Vanin, as he was soon known, worked his way up from laborer to electrician to mine superintendent and eventually to an owner and shareholder of the company. An exemplary example of the American dream, Mike passed away in 2006 — being only one of two people to ever work with four generations of the Boyle family.
With respect to our original founder Edward Boyle, two of his grandsons, three of his great grandsons, and two of his great granddaughters are actively working in the family business today. Our predecessors were the epitome of the American dream, a dream that lies with us here today — a dream which is neither unappreciated nor taken for granted.